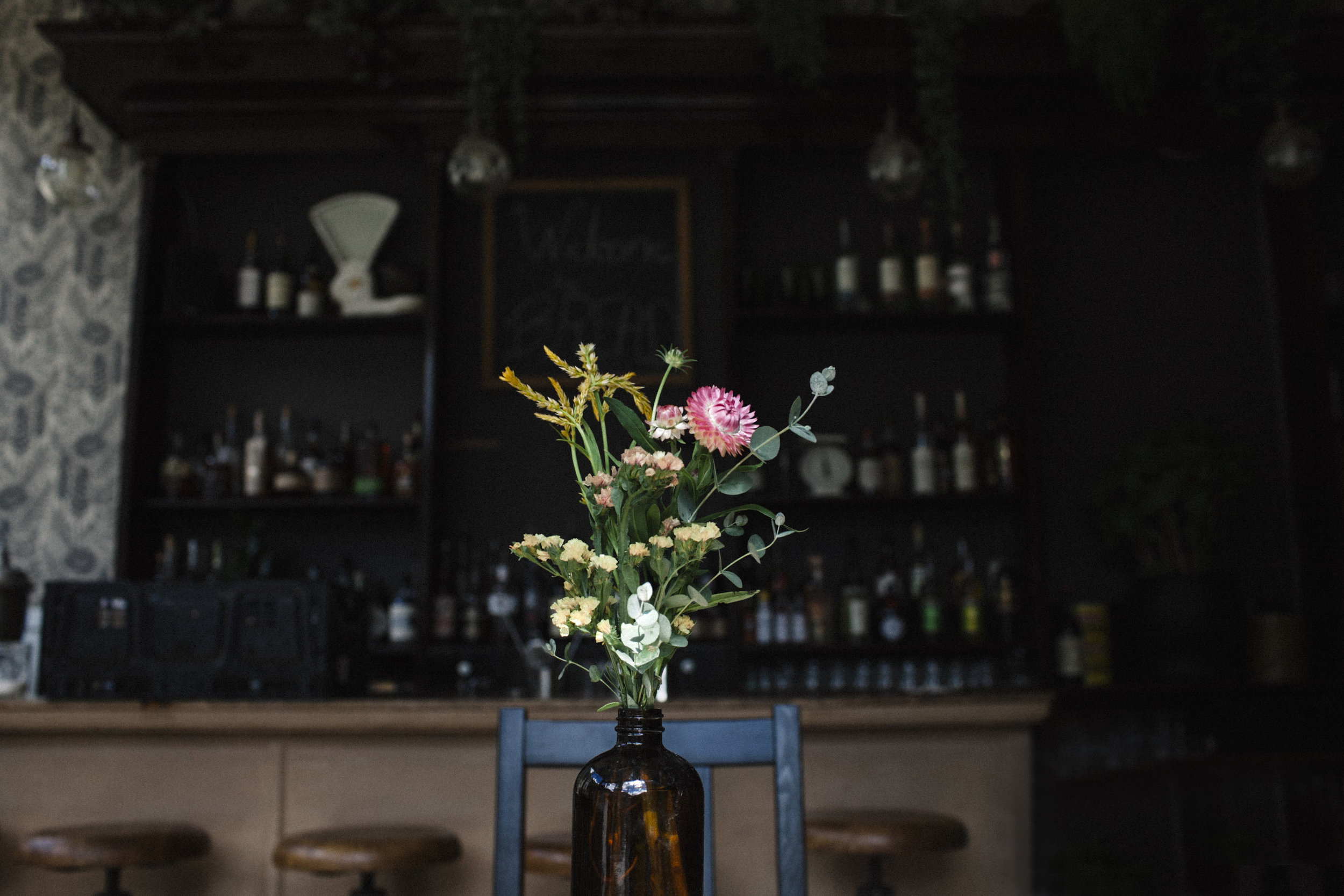 - Botanicals Festival // July 29 -
Anniversary Party.
Saturday - July 29 - Open for regular business from 2-10
Botanicals Tasting is optional but will require a ticket (available for sale day of)
Last year, four friends made a decision to buy an old bakery in a Colorado ghost town. All of us felt something special was living in this space, and since last July, we've hosted locals, bar regulars, and visitors alike—all who feel the same sense of home at Bread Bar.
On Saturday, July 29th, we'll be turning one and celebrating with a Botanicals Festival: cocktails and samples from eight of our favorite distillery partners, plus food and a specialty Bread Bar Gin Rickie. We hope to see the faces that have made Bread Bar what it is today.
Bread Bar will open our doors for regular Saturday hours (2-10) and host the Botanicals event (2:30-7) simultaneously. Those who wish to participate in the Botanicals Festival are encouraged to purchase a ticket in advance. Celebrate our anniversary at your leisure or join us for the festival. Whichever your path, we hope to see you as we appreciate your support in our first year!
*Botanical Tickets*
$50 Botanicals Fest tickets are limited to the first 100 guests! We highly recommend purchasing tickets in advance (especially those wanting to take the complimentary bus from the Way Back in Denver). Botanical tickets include samplings from 8 distilleries, sample cocktails from all distilleries, fried chicken, oysters, and a Bread Bar Gin Rickie (or craft beer) from yours truly! Must be 21 to purchase tickets.
*Botanical SPIRITS*
Enjoy spirits and cocktails provided by Peach Street, Leopold Bros., The Family Jones, Elevation 5003, Woody Creek, Spirithounds, Spring 44 and TRAKAL! Each distillery will offer a sample of their favorite botanical spirit (gin in most cases) and provide a favorite cocktail featuring that spirit! Try all 6 distilleries and their cocktails! Bread Bar will also provide a Gin Rickey cocktail featuring Bull Dog Gin! Spirit tasting only available to ticketed guests.
*BOTANICAL BITES*
Chicken and oysters provided by the Regional. One of our favorite restaurants will pop up and cook up some of their famous fried chicken. Since it's our anniversary and all, we're shucking oysters too! Ticket includes chicken and oysters. Food available for sale for non-ticketed guests.
*BOTANICAL BUS*
Don't drive! We are offering FREE bus rides from Denver. The bus will leave from the Way Back at 2:00 pm and return at 7:00 pm. Please be on time for the initial departure from the Way Back.